Last month, Advanced Security Systems had the honor of taking part in the Be Your Own Boss Career Panels Eureka High and Saint Bernard's Academy. It's always great to connect with the community and share with our young students the amazing career potentials in the alarm industry.
Interested in joining our team? Check out our careers page for opportunities in your area. The security industry is fast-paced, ever-evolving, and offers an exciting work environment. We're looking for enthusiastic team players who have what it takes to adapt to the continual changes that keep our company ahead of the technology curve and highly successful.
Currently, we are hiring friendly, full-time technicians with strong customer service skills for our Santa Rosa location, which covers Mendocino, Lake, Sonoma, and Napa counties. All applicant levels will be considered, from base-level trainee to CFLST & NICET certified technicians.
If you or someone you know would be a good fit for this position, don't hesitate to send us your resume:
Advanced Security Systems
ATTN: HR
1336 Fourth Street
Eureka, CA 95501
About Advanced Security Systems
Located in Eureka, CA with service throughout Northern California and Oregon, Advanced Security Systems is a full-service provider offering security, life safety, access control, surveillance, access control, and home automation systems for residential and commercial customers.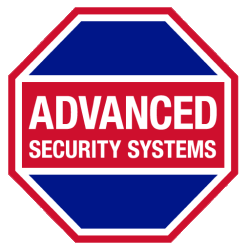 Latest posts by News Staff
(see all)