Personal medical alert buttons like EasyCall provide 24/7 immediate access to help, so your loved ones can keep their independence longer. But what happens when your loved one's needs make it necessary to increase the level of care. Navigating the world of long-term care and assisted living can be tough. Luckily, there are resources that can help.
BEYOND EASYCALL: FINDING LONG-TERM CARE FOR YOUR LOVED ONES
In California, seniors can choose from over 3,500 licensed long term care communities. And it's no wonder since nearly 14 percent of Californians are 65 or older.
Finding the right living situation can be tough. That's why Caring.com has gathered info on Assisted Living throughout the state of California.
At Caring.com, you can compare the costs of assisted living in various cities and learn about financial assistance for assisted living. Finding the most affordable care is a big concern for seniors since average monthly costs can exceed $4,500.
Click here to explore assisted living resources near you: https://www.caring.com/senior-living/assisted-living/california
MAKING SENSE CONCERNING MEDICARE
More than 61 million people rely on Medicare benefits. Unfortunately, Medicare rules and regulations can be complicated and challenging to navigate. Caring.com helps you understand your Medicare eligibility and how to enroll. The web guide also helps you understand the different levels of Medicare benefits, how to qualify, and what the limitations are coverage are. 
Learn more Caring.com's Guide to Medicare here: https://www.caring.com/medicare/
About Advanced Security Systems
Located in Eureka, CA with service throughout Northern California and Oregon, Advanced Security Systems is a full-service provider offering security, life safety, access control, surveillance, access control, and home automation systems for residential and commercial customers.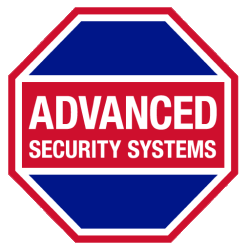 Latest posts by News Staff
(see all)