It's about dinner time, and there's an unexpected knock at your door. It's a door-to-door salesman offering the deal of a lifetime on a new security system. The question is: do you trust this salesman and let him in your home? Sure, there's a (small) chance you're about to get the best deal ever. But more likely, you'll be inviting a high-pressure salesman into your home. Don't let aggressive sales tactics trick you into signing up for more than you need.
In this article, you will learn three important tips that will help you understand the sales process for buying an alarm system. You'll also learn how to avoid the trap of high-pressure sales and avoid security scammers.
CHECK IDS, SO YOU KNOW WHO YOU ARE DEALING WITH
Pushy sales professionals use their authority to get into your house and separate you from your money. In California and Oregon, laws protect consumers from coercive sales. In both states, homeowners can cancel any order over $25 within three days of the initial sale when the transaction occurs in the person's home. The law applies any time a sale takes place away from the salesman's place of business.
Of course, these laws only protect you when you are dealing with a reputable company. Be sure to check the IDs of anyone entering your home, so you know you're dealing with an authorized company representative.
And don't be afraid to be assertive—if you're not interested, don't be afraid to directly tell the salesman.
NOTHING IS REALLY FREE
Offering a 'free alarm system' is a common tactic used in aggressive sales. The idea is to offer you something big upfront in exchange for a multi-year commitment to pay $50 or more per month. For the company, it's a small cost to give you free equipment as a trade for thousands of dollars in income. It's the same sales method used by cell phone companies. Companies get customers to sign up for expensive cellular service by giving away smartphones for free.
And who doesn't want free stuff? 
As a consumer, it's always a better deal to purchase the equipment up front and secure a lower monthly payment. When you own the equipment outright, you can avoid long-term contracts, and easily change service providers if you're unhappy.
CAREFULLY REVIEW THE CONTRACT WITH YOUR SECURITY CONSULTANT
Reading the fine print is excellent advice when signing any contract, not just an alarm company's contract. In addition to securing your right to cancel, consumer protection laws are designed to help you avoid unwanted purchases. Here are some items your security sales rep is required to include in an agreement:
Is there a written agreement, signed by you, the buyer?
Is the written agreement is in the same language that was principally used in the sales presentation?
Name of the seller
Address of seller's "place of business"
Date of the transaction
Date by which the buyer can give notice of cancellation: Must be at least three "business days" after the date of the transaction
Want to Avoid Scams? Call a Local Provider
Talk to your friends and associates and look for referrals to a local and trusted alarm company. Chances are other home- and business owners have worked with a local alarm company in your area. Once you've contacted a local company, a representative should set an appointment to meet with you and conduct a full security assessment of your property.
Ask these important questions
Before you sign anything, be sure you ask these important questions, which will help you be sure you're working with a reputable company with a long-standing history of customer satisfaction.
How long have you been in business?
Where is your central station located?
Are you bonded and licensed to operate in this state?
With these tips, you're ready to avoid high-pressure sales tactics and purchase a security system with peace of mind. Remember, a security system can be one of the most important purchases you'll ever make. Be sure that you're working with a reputable company that puts your interests first. At Advanced Security Systems, we have been proudly delivering "peace of mind" since 1971.
Learn more about our security solutions and request a free quote today.
About Advanced Security Systems
Located in Eureka, CA with service throughout Northern California and Oregon, Advanced Security Systems is a full-service provider offering security, life safety, access control, surveillance, access control, and home automation systems for residential and commercial customers.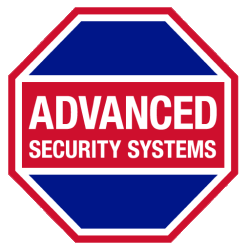 Latest posts by News Staff
(see all)