Advanced Security Systems is a leading distributor of state-of-the-art fire alarm systems, according to NOTIFIER, one of the world's top fire alarms manufacturers.
NOTIFIER recently presented its Diamond Award of Excellence to Advanced Security Systems, citing the company's strong commitment to customer satisfaction. The annual award is based on more than just financial results. To become a Diamond Award of Excellence winner, companies like Advanced Security Systems must demonstrate a strong community connection and a commitment to deploying the latest fire-detection technology.
With more than 500 NOTIFIER distributors worldwide, only a handful are selected to receive the Diamond Award of Excellence. "Our employees' commitment to our customers is what helps us win awards like these," says Chuck Petrusha, CEO and President of Advanced Security Systems. "I want to thank our dedicated technicians and security consultants for delivering state-of-the-art life-safety services to our customers throughout Northern California and Southern Oregon.
Since 1971, Advanced Security Systems has helped North Coast residents secure and protect their property with cutting-edge security and fire alarm systems. The company, which celebrates its 50th anniversary in 2021, also sells, services, and installs surveillance and access control systems.
NOTIFIER by Honeywell is a manufacturer of engineered fire alarm systems. The company is based in Northford, Connecticut.
About Advanced Security Systems
Located in Eureka, CA with service throughout Northern California and Oregon, Advanced Security Systems is a full-service provider offering security, life safety, access control, surveillance, access control, and home automation systems for residential and commercial customers.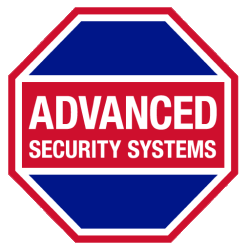 Latest posts by News Staff
(see all)